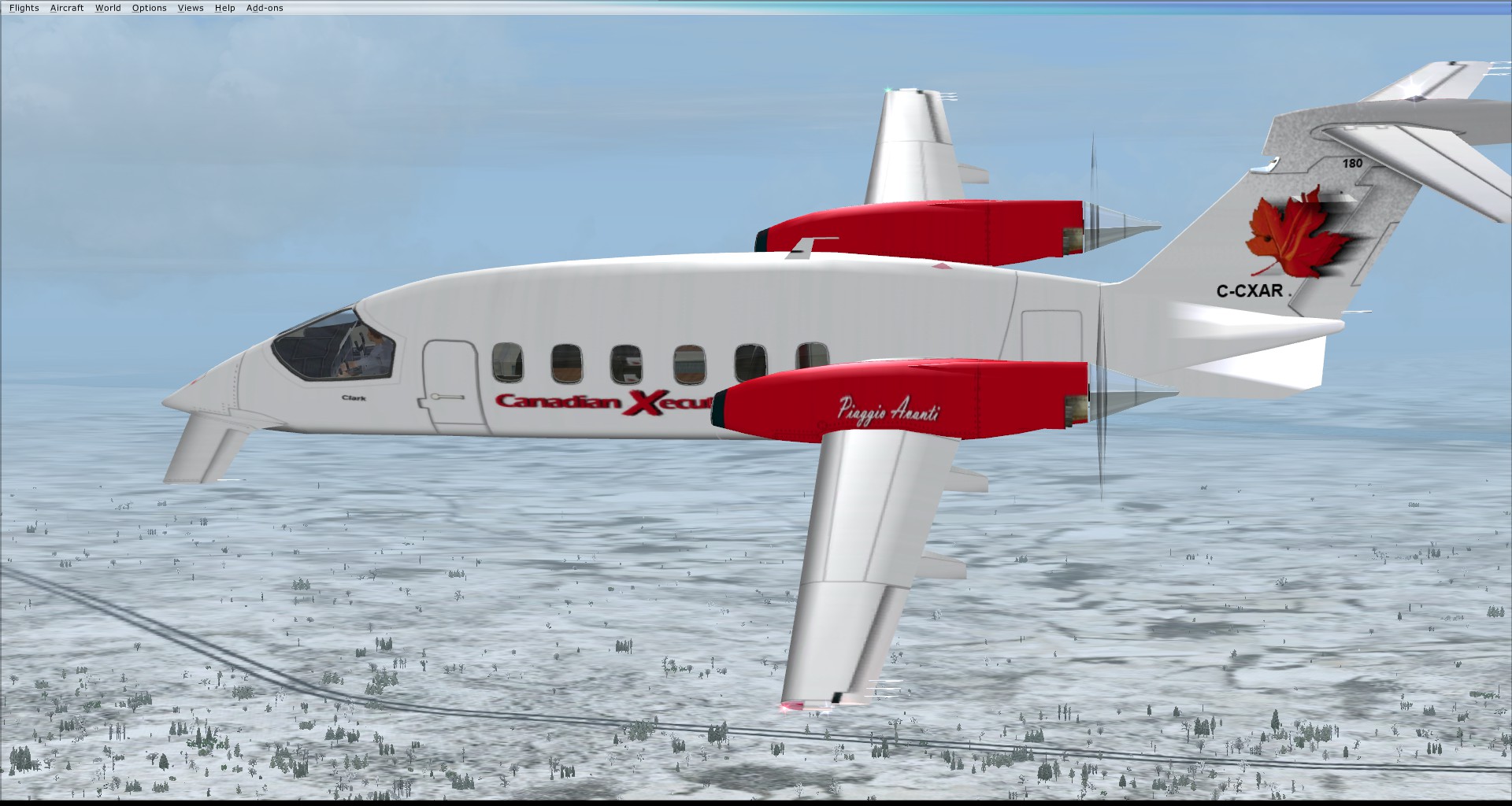 I'm a new pilot to the world of "Virtual Airlines" and "Virtual Airspaces" like Canadian Xpress & VATSIM .  At the time of this post, I've gotten 22 logged flights, totaling 15.25 hours.  21 of those flights have been in the single-engine Cessna Grand Caravan.  It's a very forgiving plane that gets in and out of places like CYGR / Îles-de-La-Madeleine Airport without a lot of drama, and with places like CYYG / Charlottetown Airport you have loads of runway.   Low and slow, the C208 gets along just fine.
1 of those registered flights was in the Piaggio P-180 Avanti.  It is nothing like the C208.
If flying the C208 is like flying a soccer Mom's mini-van, then the P-180 is her weekend quarter-mile car.
What I should have tried flying to make the transition from single-engine to twin-engine was something like the DeHavilland Dash 6-Q300 (DHC6)  .  Unfortunately, I really do like a pretty face.  And the P-180 is a very pretty face.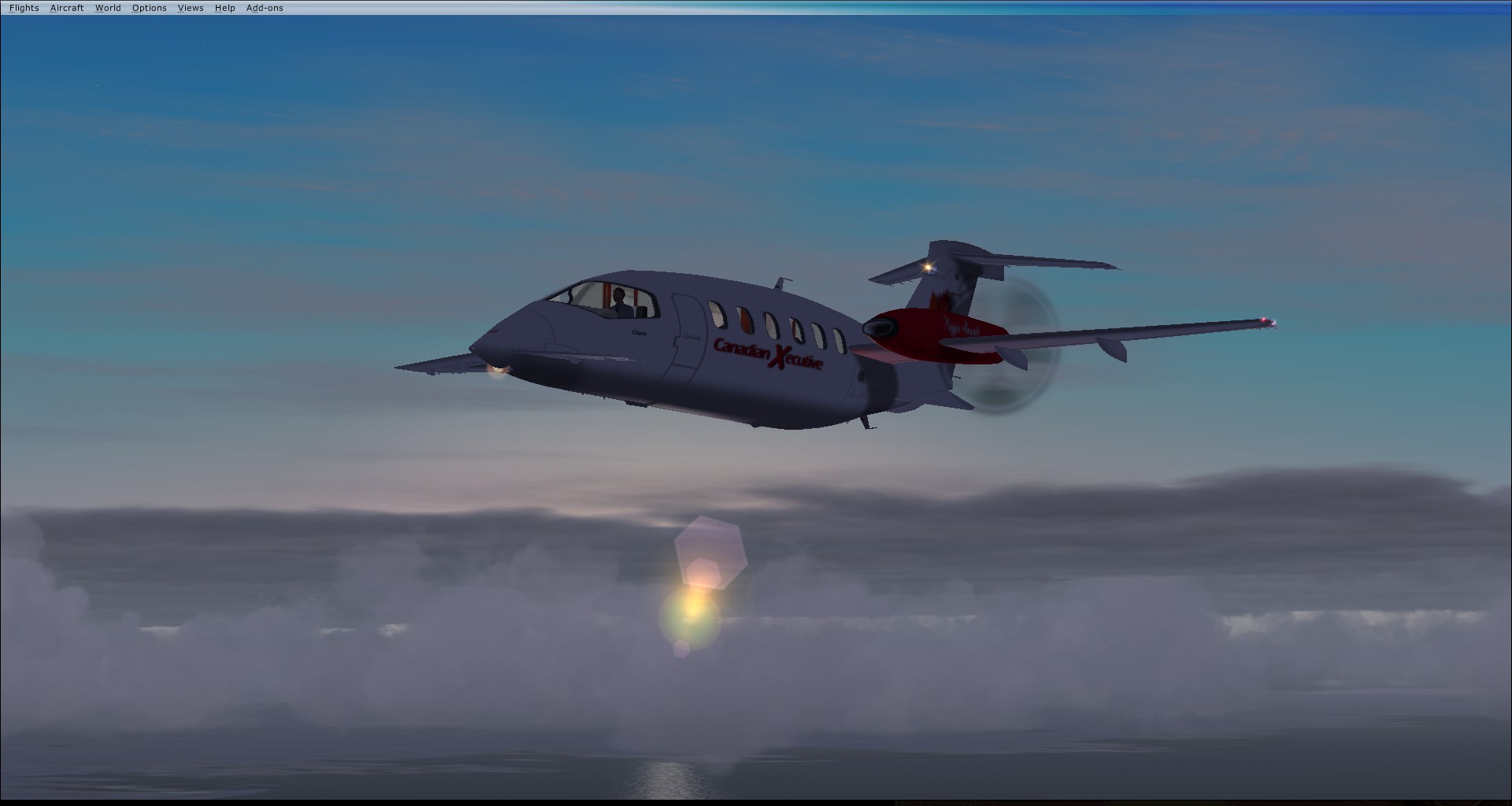 One of those things you have to keep in mind when you are flying as part of a Virtual Airline (VA) is that when you are "on net", everyone else "flying" through the area can see you.  If you are having problems landing, then anyone else wanting into that airport is waiting for you.  So, before flying the P-180 I spent about 3 hours doing "touch and go" landings into CYHZ / Halifax Stanfield International Airport .