Well, here they are!  All artists' work shown on this page is done so with the full knowledge and consent of the artist.  Further, all artist's whose work shows on this page does so after having submitted their work with the following declaration:
I promise that to the best of my knowledge this is original artwork to which I own all rights, royalties and ownership. If I win, I understand this work will be reproduced as a book cover on an eBook, Trade Paperback and possibly Hardcover edition of "The Sauder Diaries – By Any Other Name".
Voting is now closed!  I will decide by this Monday based on my own criteria in combination with public opinion.  Stay tuned!
If you like, you can still  leave comments and praise in the page comments section.
If you want to see the image in a higher resolution to really get the details, click the image shown below and then look at the top of the resulting page where it says "original image size…" and click that.  You can also use that page to leave comments on individual pieces for the artists.
NOTA BENE:  The work on this page cannot be reproduced beyond the conditions of the contest without explicit written permission from the artist.  Doing so represents theft;  it's the same as stealing their grocery or rent money.  Don't do it.  It's uncool.
Artist name: Daniel Swensen
Title: "Front Plate"
Email: daniel.swensen@gmail.com
Website: [no portfolio site]
Votes: 14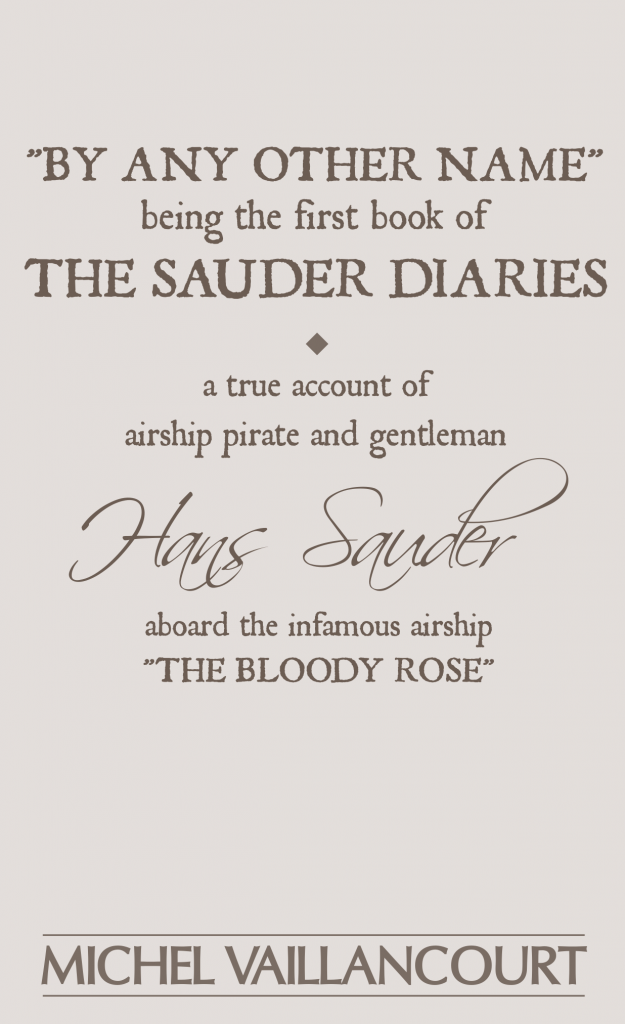 "Front Plate" by Daniel Swensen
Artist name: Amanda McCrina
Title: "1888"
Email: amandamccrina@gmail.com
Website: http://writing.fly-casual.net
Votes: 29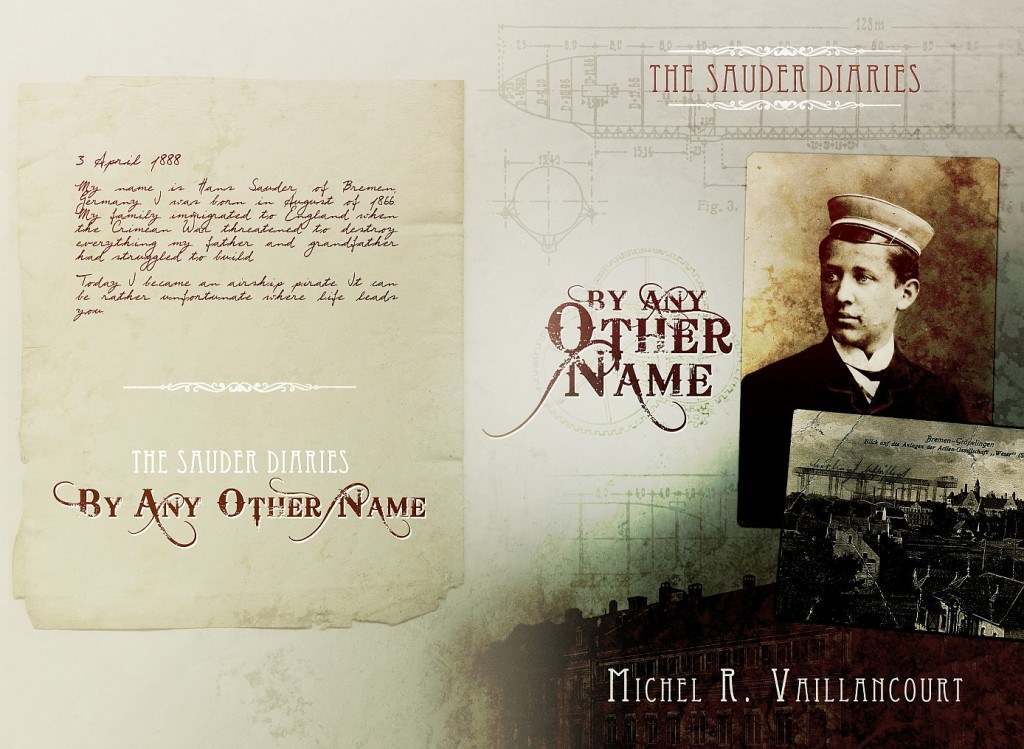 Artist name: Steven Miscandlon
Title: "Tempus Incognitum"
Email: smiscandlon@wytchcraft.net
Website: http://stevenmiscandlonbookdesign.weebly.com/portfolio.html
Votes: 39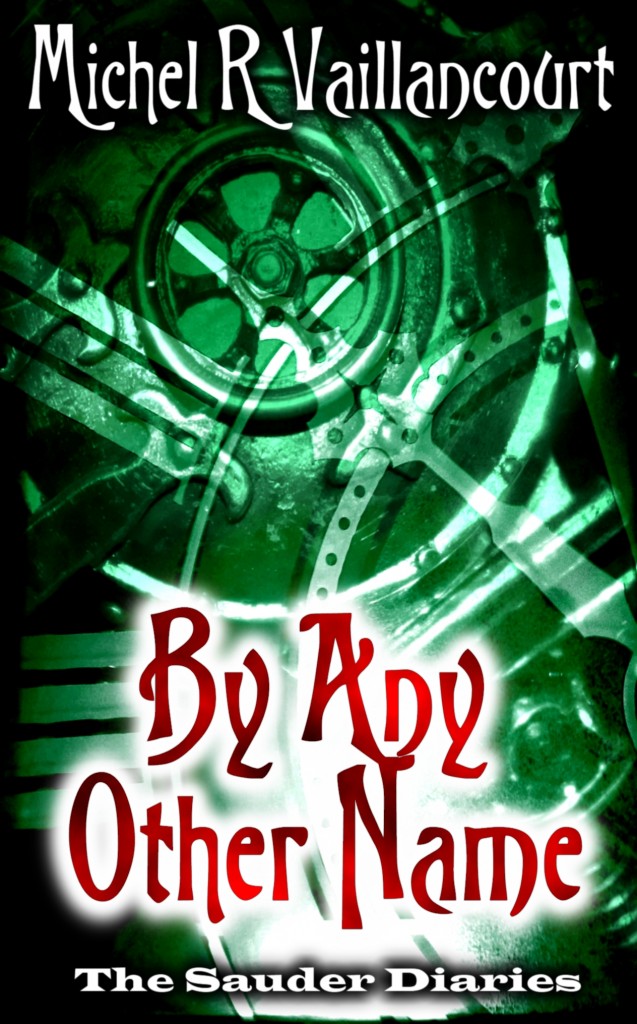 Artist name: Christopher Paul
Title: "Sparing Partners"
Email: Christopher@Silver-Griffin.com
WebSite: http://www.silver-griffin.com
Votes: 2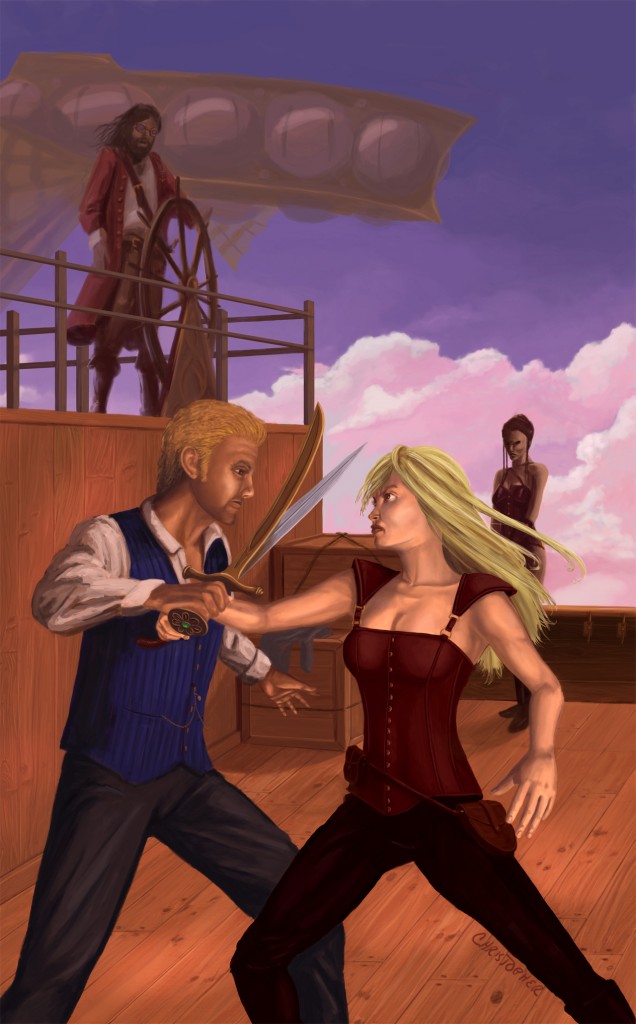 Artist Name: Anastasia Lutova
Title: "Pirate Witness"
Email: majinchloe@gmail.com
Website: http://alutova-illuminatedcreations.blogspot.com/
Votes: 8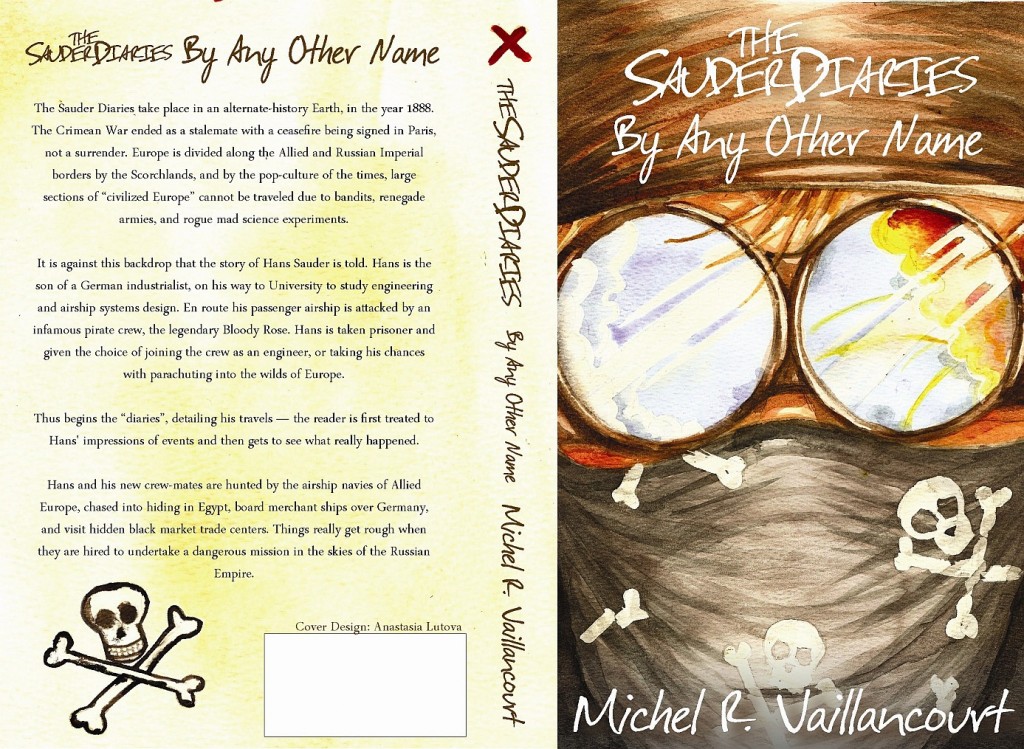 Artist name: WallyH
Title: (several)
Email: wwwallyh@yahoo.com
Website: [no portfolio site]
Votes: 1